Payment Methods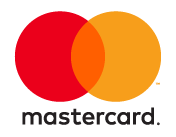 Credit card. Visa or/and MasterCard.
Charges on your statement will appear as HealthWellness2535444543
Check Questions Give us a call!
253.344.4543
Customer Service Hours:
info@CBDStore.co
M-F 9a-5p EST
✔Pay by check
Please mail a check made payable to
Green Globe Inc to
GGI c/o Scott Salisbury, 32825 8th Place S.W. Federal Way, WA 98023
include your order number on the check.
Use coupon code CHECK10 for 10% off your order!
Please follow and like us: