THE CBD STORE SEATTLE WA WEEK IN REVIEW OCT 17, 2020
---
The CBD Store Seattle Washington chooses UserWay to become ADA Compliant. Thank You UserWay
ACCESSIBILITY STATEMENT The CBD Store (Dropdown)
ACCESSIBILITY STATEMENT
Green Globe Inc AKA www.CBDStore.co Accessibility Statement
Updated: October 2020.
General
Green Globe Inc AKA www.CBDStore.co strives to ensure that its services are accessible to people with disabilities. Green Globe Inc AKA www.CBDStore.co has invested a significant amount of resources to help ensure that its website is made easier to use and more accessible for people with disabilities, with the strong belief that every person has the right to live with dignity, equality, comfort and independence.
Accessibility on Www.buycbd.co
Www.buycbd.co makes available the UserWay Website Accessibility Widget that is powered by a dedicated accessibility server. The software allows Www.buycbd.co to improve its compliance with the Web Content Accessibility Guidelines (WCAG 2.1).
Enabling the Accessibility Menu
The Www.buycbd.co accessibility menu can be enabled either by hitting the tab key when the page first loads or by clicking the accessibility menu icon that appears on the corner of the page. After triggering the accessibility menu, please wait a moment for the accessibility menu to load in its entirety.
Disclaimer
Green Globe Inc AKA www.CBDStore.co continues its efforts to constantly improve the accessibility of its site and services in the belief that it is our collective moral obligation to allow seamless, accessible and unhindered use also for those of us with disabilities.
In an ongoing effort to continually improve and remediate accessibility issues, we also regularly scan Www.buycbd.co with UserWay's <a href="https://UserWay.org/scanner" title="Free Website Accessibility Scanner">Accessibility Scanner</a> to identify and fix every possible accessibility barrier on our site.
Despite our efforts to make all pages and content on Www.buycbd.co fully accessible, some content may not have yet been fully adapted to the strictest accessibility standards. This may be a result of not having found or identified the most appropriate technological solution.
Here For You
If you are experiencing difficulty with any content on Www.buycbd.co or require assistance with any part of our site, please contact us during normal business hours as detailed below and we will be happy to assist.
Contact Us
If you wish to report an accessibility issue, have any questions or need assistance, please contact Green Globe Inc AKA www.CBDStore.co Customer Support as follows:
---
36 New Members this week
---
Plus CBD Brand has a new look
About CV Sciences owner of the brand Plus CBD (Dropdown)

---
About CV Sciences, Inc.
CV, or Curriculum Vitae, is Latin for "course of life", and science is the pursuit of truth. CV Sciences: our name is our mission — improving quality of life through nature and science.
CV Sciences, Inc. (OTCQB:CVSI) operates two distinct business segments: a consumer product division focused on manufacturing, marketing and selling plant-based dietary supplements and CBD products to a range of market sectors; and a drug development division focused on developing and commercializing CBD-based novel therapeutics.
The Company's PlusCBD™ products are sold at more than 6,300 retail locations throughout the U.S. and it is the top-selling brand of hemp-derived CBD on the market, according to SPINS, the leading provider of syndicated data and insights for the natural, organic and specialty products industry.
CV Sciences follows all guidelines for Good Manufacturing Practices (GMP) and the Company's products are processed, produced, and tested throughout the manufacturing process to confirm strict compliance with company standards and specifications. With a commitment to science, PlusCBD™ product benefits in healthy people are supported by human clinical research data, in addition to three published clinical case studies available on PubMed.gov. PlusCBD™ was the first hemp CBD supplement brand to invest in the scientific evidence necessary to receive self-affirmed Generally Recognized as Safe (GRAS) status. CV Sciences, Inc. has primary offices and facilities in San Diego, California.
---
---
Medterra refreshing their brand
and introduction of New Products
About Medterra (Dropdown)
Founded in 2017, Medterra CBD is a small West Hollywood-based company that prides itself on providing the highest quality CBD oil extracts and 99 percent pure CBD isolate at an affordable price. With a passion for the power of CBD, they strive to provide their customers with the highest quality tinctures, topicals, and capsules.
---
The U.S. Hemp Authority™ Certification Program is our industry's initiative to provide high standards, best practices, and self-regulation, giving confidence to consumers and law enforcement that hemp products are safe and legal. We're proud to be U.S. Hemp Authority™ Certified in an effort to provide our customers the highest-quality CBD and customer service.
The CBD Store Seattle WA, selling Medterra Products since the founding of Medterra in 2017
---
---
---
About P.H.A.R.M (Dropdown)
Seed to Shelf Company (Family Owned)
La Grange, KY 40031
---
Our team meet

our Experts
Though our scientists are in charge of the lab and our agronomists lead activity on the farm, we all collaborate when it's 'all hands on deck'. By performing all the labor ourselves (including building this site), we hope to keep our costs as low as possible to pass the savings on to you.
A different approach
At pharm CBD, we believe in verifiable quality above all else. Although CBD oil is currently treated as a food product, we have instituted a quality management system that is on par with pharmaceutical industry standards. Every aspect of pharm CBD Oil, from the ingredients to the formulation process and packaging, was designed to provide our customers with the highest quality and safest possible product to improve your health and wellness.
Quality you can count on
It's all about the details here. All pharm CBD oil batches are tested for cannabinoid content, residual solvents and pesticides, and harmful bacteria like e-coli and salmonella. We retain certificates of analysis and documentation for all constituent ingredients in our final products This documentation is available upon request.
We bring years of laboratory and quality system experience to the emerging CBD field. Our team includes a practicing laboratory chemist, pharmacist, engineer, farmer, and more. pharm CBD provides consistent, high-quality CBD oil products that you can count on. pharm CBD Oil raises the bar of the CBD industry.
We stand behind our products 100%. Here at pharm CBD, we offer zero-hassle 30-day money-back guarantee. If our product has any defect or deficiency, simply return it for a refund or exchange.
---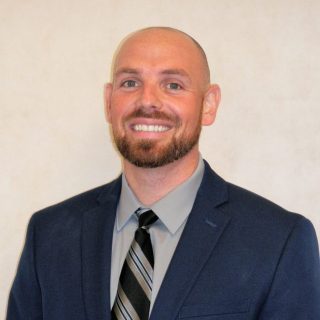 Evan Ogburn
MS, CQA, CPGP
Evan has years of experience in laboratory operations, quality assurance and experimental design in regulated environments. He was a contributor and project manager in refining and implementing the laboratory examination program for cannabis products for the Massachusetts Dept of Public Health.
Michael Yates
10+ Years of Sales Marketing Expertise
Michael has a bachelor's degree in Radio/Television from Northern Kentucky University. Using his sales/marketing experience as well as his extensive network of professionals and entrepreneurs, he has been critical in leading business development while building many critical relationships for PHARM. From his love of music, to being passionate about Hemp and PHARM products, you will always see him with a smile.
John Ogburn Jr.
28+ Years of Ag Expertise
John keeps PHARM rolling. He's become an expert in the operation and maintenance of our state-of-the-art CO2 extraction equipment, post-processing equipment, and commissions new equipment into our processes allowing PHARM to continue to produce the highest quality products in the industry.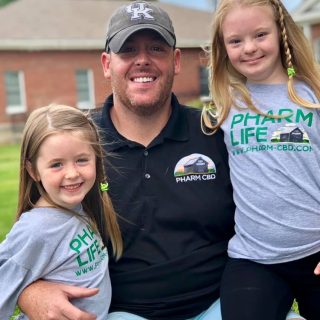 Christopher Yates
15+ Years of Production Mgmt
Chris is the full-time leader of production at PHARM. He attended and played college football at Campbellsville University and received additional schooling at Jefferson Community College. He specializes in optimizing process efficiency and formulation at PHARM. He takes pride in educating our customers & clients on the processes and quality system that make PHARM the best in the industry.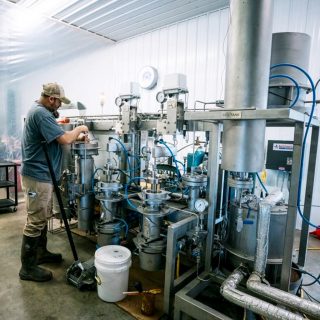 Jonathan Turner
Jonathan is a life-long Kentucky farmer, growing up on the family tobacco farm. He began his own farm in 1991 where he has continued farming tobacco and raising beef cattle. Jonathan is also actively involved in the Trimble County Farm Bureau, Conservation District and other community organizations.
Brought to you by The CBD Store Seattle WA
Scott Salisbury Owner
253 221 9051