Description
Endoca RAW CBD OIL 150MG CBD+/ML (STRONG)
Our raw full-spectrum formula contains CBD+CBDa. Unheated and unrefined, offering the full range of natural benefits from the hemp plant. Boasting vital omegas, vitamins, and minerals that are normally lost when heated, our formula retains hemp's natural, complex structure of over 400 unaltered molecules. Our organic, non-GMO, CBD oil may support a balanced healthy lifestyle.
PRODUCT BENEFITS
A single drop contains 5mg of CBD+CBDa

1500mg of CBD+CBDa per bottle

Less than 0.2% THC

Supports daily wellness

Suitable for beginners
SUGGESTED USE
To supplement your diet with CBD oil, use once or twice daily.

Our recommended usage is 1-3 drops per day on an empty stomach.

To use the dropper, squeeze gently on the rubber tip and release to fill the dropper. To place drops under your tongue, fill the dropper and press gently on the rubber tip to release the droplets.

Store bottle in a cool dry place.

Hygiene tip – Avoid putting the dropper applicator in your mouth and putting it back in the bottle.

We proudly work with the hemp plant, without adding any nasty chemicals to make every batch look or taste the same. Sometimes this means the taste and color of our products vary. But the CBD and terpene content will always be the same.
INGREDIENTS
Hemp seed oil (50%), Omega 3 (0.75g), Omega 6 (2.5g), Vitamin E (5mg) phytocannabinoids cannabidiol and cannabidiolic acid 15% (CBDa+CBD 1500mg), low concentrations of the natural forms of (CBC, CBG, CBN)
TerpenesMyrcene, Limonene, Alpha & Beta-pinene, Linalool, B-caryophyllene, Caryophyllene oxide, Terpinolene, and Humulene.
Other natural moleculesCannabis plant waxes, flavonoids (Quercetin, Apigenin, and Cannaflavin), alkanes, nitrogenous compounds, amino acids, ketones, glycosides, vitamins, pigments, water, cofactors, and co-nutrients.
EAT, SLEEP, RELAX
These are the founding principles of good health and without them our well-being can suffer. When we are feeling out of balance, the hemp plant works synergistically with our biochemistry to bring a sense of holism thanks to the optimal levels of cannabinoids, terpenes, essential fatty acids and nutrients that help to support a sustainable, healthy lifestyle.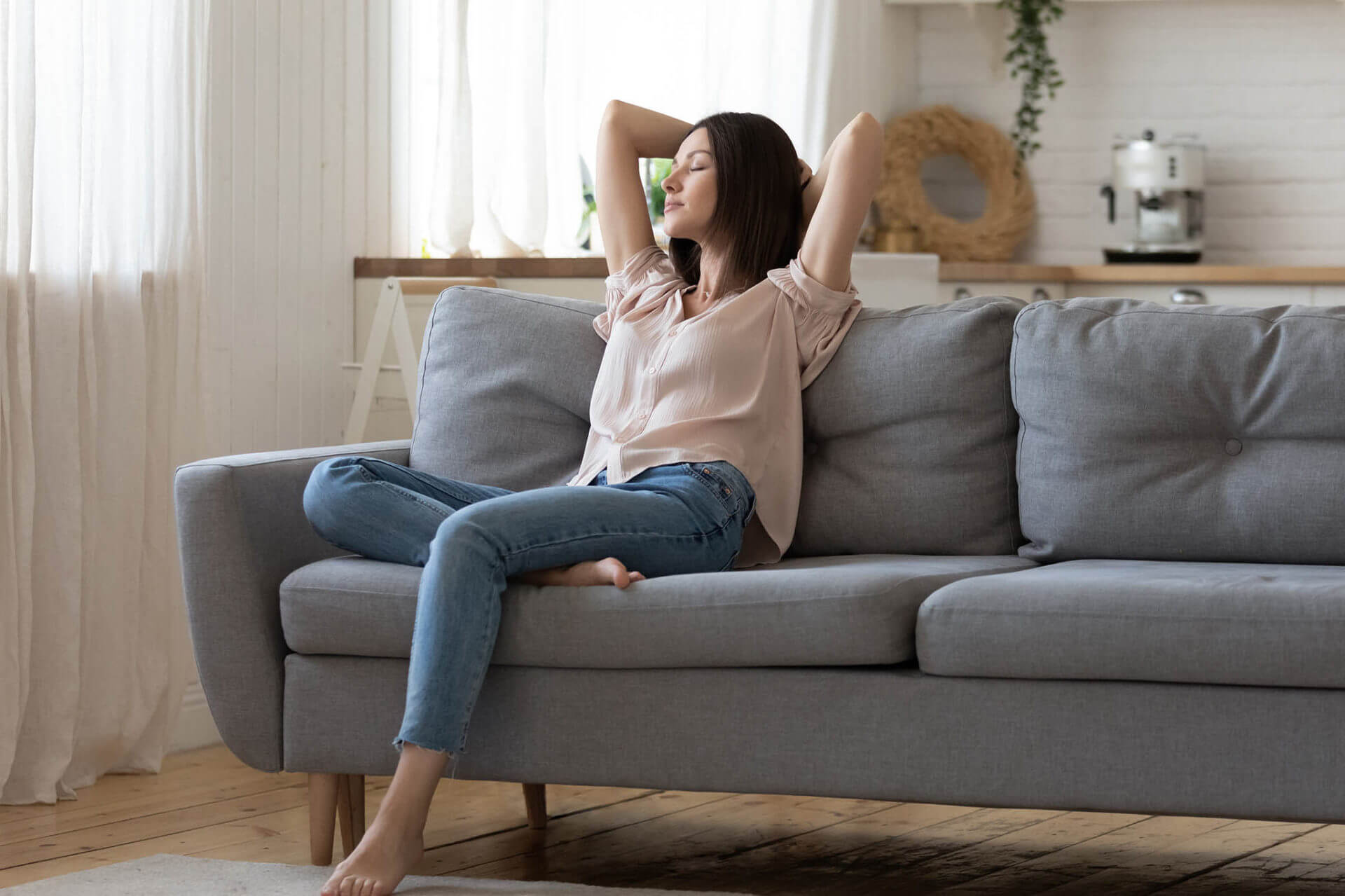 GET THE MOST FROM YOUR CBD OIL
Absorption rates are much higher when hemp oil is taken in liquid form. Each 15% Raw Hemp Oil bottle contains 1500 mg of CBDa+CBD (Cannabidiol), from organic certified hemp cultivars free from pesticides, herbicides and chemical fertilizers. The Raw hemp drops also include the most highly recommended 1:3 ratio of Omega 3s and 6s, as well as free radical-fighting Vitamin E and co-factors and co-nutrients.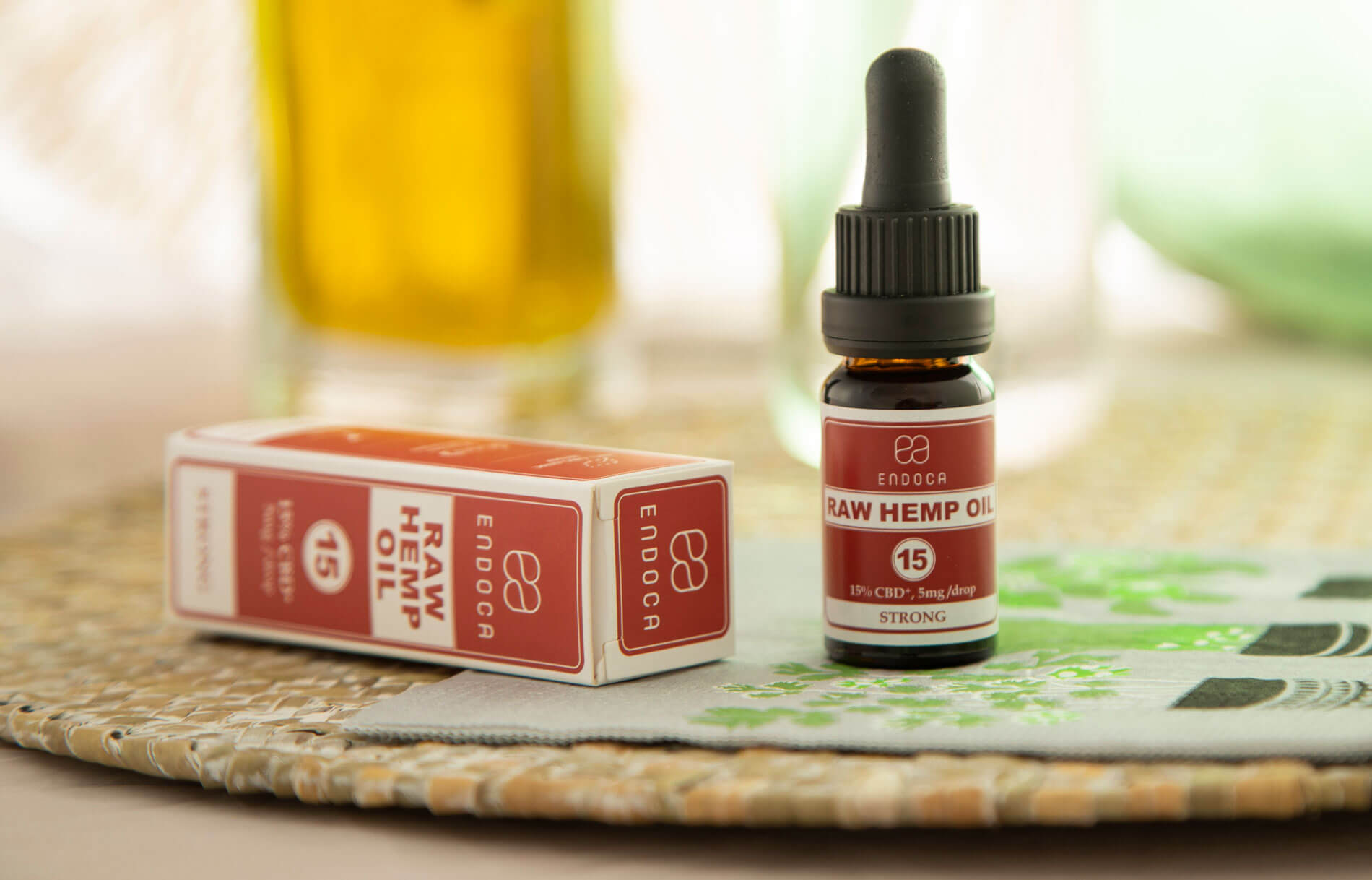 MAINTAIN A HEALTHY NATURAL BALANCE
Natural compounds called cannabinoids found in the hemp plant such as CBD and CBDa stimulate the body's endocannabinoid system. This is system is a complex network of chemicals and receptors that regulates activity such as sleep, appetite, pain, and mood. Sometimes though, the body doesn't produce enough of its own endocannabinoids, and this inner harmony is lost. Plant cannabinoids naturally found in hemp can support the endocannabinoid system and be a useful addition to your wellness routine.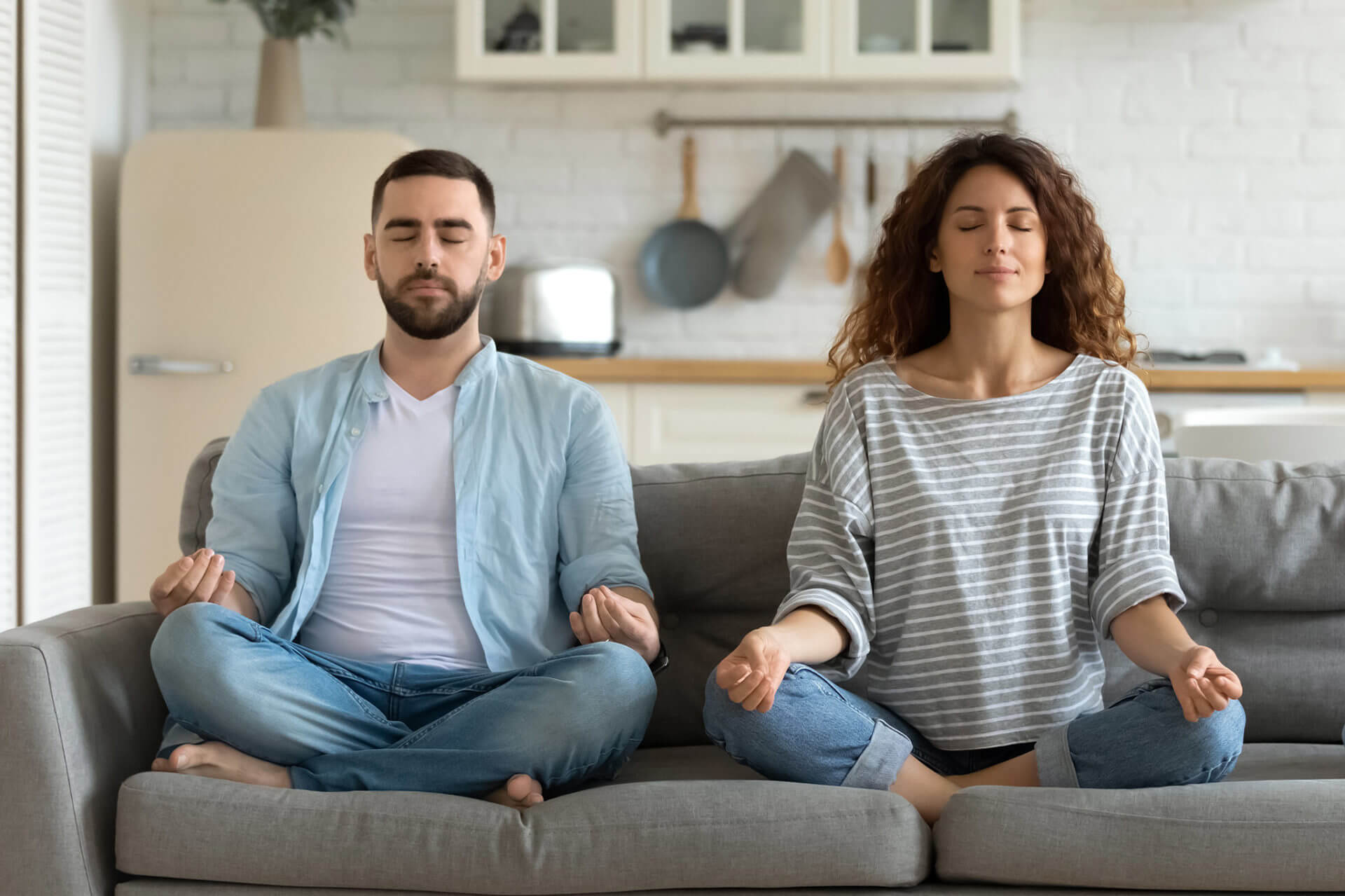 THE RAW POWER OF NATURE IN A DROP
Our philosophy at Endoca is to stay true as possible to the wisdom of nature. This means we interfere as little as possible with the plant's natural state. By choosing the unheated, unrefined raw hemp oil, you get the benefits of the hemp plant just as nature intended with its complex structure of over 400 molecules unaltered. This unique formula contains both CBDa+CBD, other cannabinoids in their raw state, plus vital omegas, vitamins and minerals that are normally lost when heated. You'll get all this in one simple oil.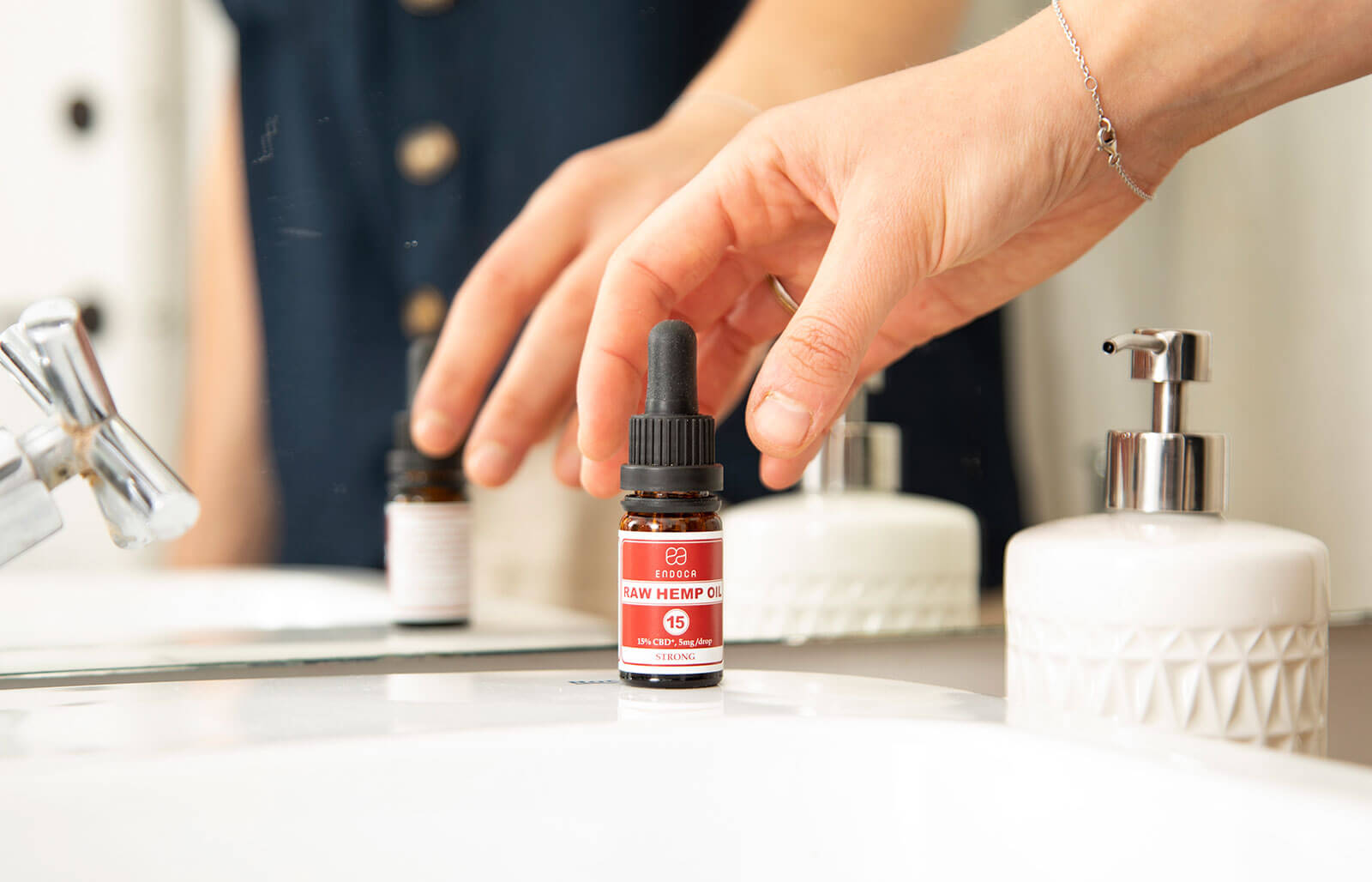 STANDARDIZED EXTRACTS
Our customers want to be sure what they get is what they see on the label. By employing GMP certified standards and rigorous laboratory testing, we ensure consistent potency and purity in every bottle. Endoca is constantly striving to improve our production methods, employing a team of scientists, herbalists and nutritionists who formulate our organic hemp oil extracts to the highest standards of good manufacturing practices.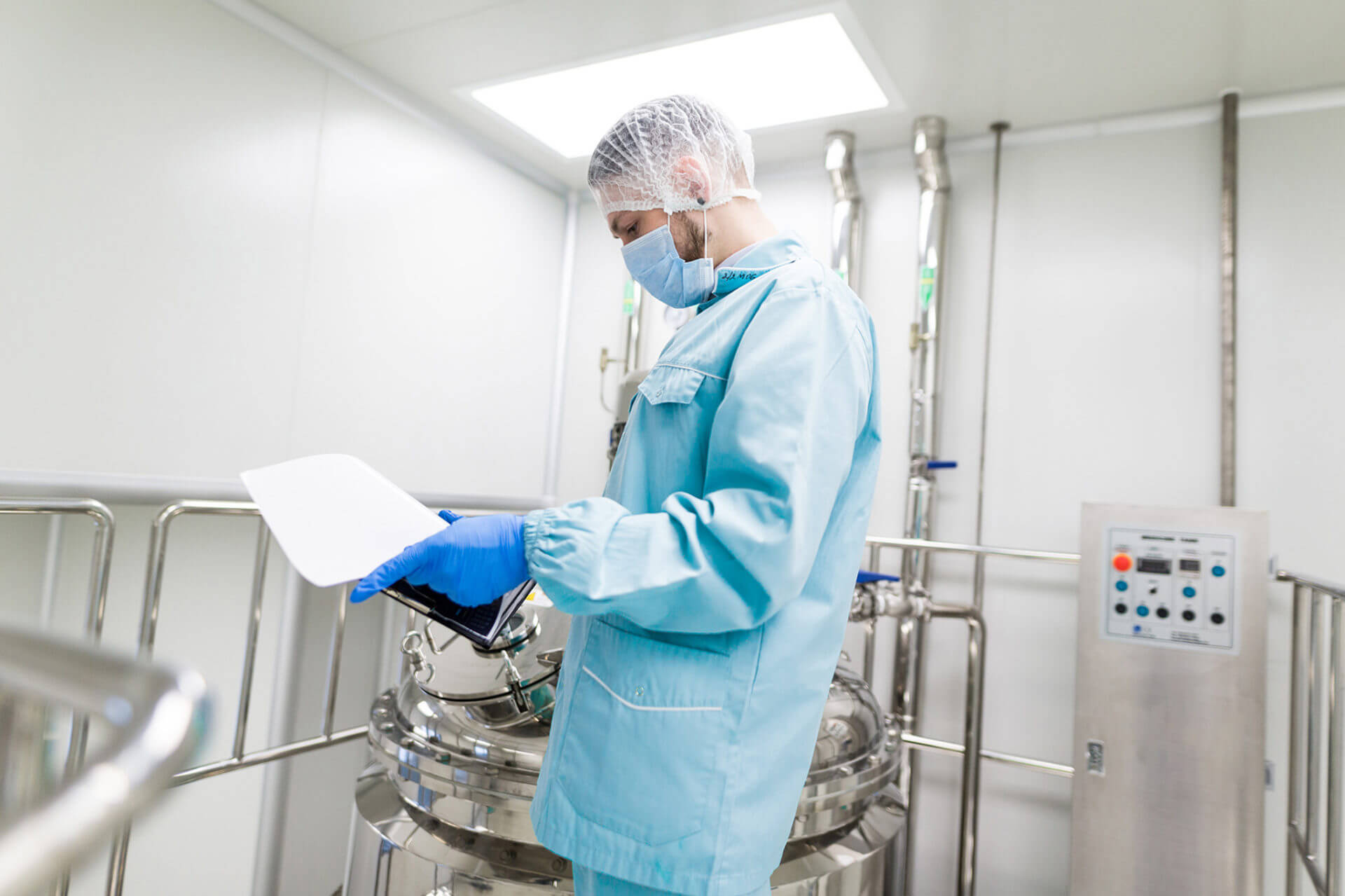 EXPERTLY CRAFTED BY NATURE'S SCIENTISTS
Please follow and like us: