Cannabidiol News
Cannabidiol News April 2 2019
1.600 members with a worldwide presence. 
About This GroupCBD Health and Wellness is a group that affords farmers to retail online outlets and storefront to connect with each other. Scott Salisbury here the founder of this group. I have been in the CBD business from seed to shelf since Dec 20, 2013. Whatever your need is we can introduce you to the connection. Could be you are wanting to grow hemp. Could be you want to connect with a lab for extraction. Could be you need to buy an extraction machine. Could be you need a payment system for online and storefront sales. Could be you need to buy/sell seeds, clones, crude, isolate distillate. Could be you need 1 million capsules for your CBD products/products. Could be you are looking for a company to white label AKA co-packer for your own logo/brand.. Again we have those connections. 
Group RulesThis Group is not open to Multi Leve Marketing companies. 
Thank you Scott Salisbury Scott.Salisbury@cbdstore.co
---
Colorado
Take a look at the Colorado hemp companies at the NoCo Hemp Expo (Photos)
---
Newton Daily NewsFurther expansion of cannabidiol in IowaThe proposed legislation would allow physician assistants and registered nurse practitioners to authorize eligibility for the program; removes the current 3 percent THC limit and replaces it with a 25 gram limit more than 90 day maximum; removes prohibition on certain felons applying for the medical cannabidiol registration card; allows dispensaries to employ licensed pharmacists and technicians; and replaces the words "untreatable pain" with "severe or chronic pain" in the law.
---
FoodBev.comWeller expands CBD portfolio with new Sparkling WaterlineThe range will be available as of April with a suggested retail price of $4.99 per can.
---
Leafly7 Hemp Heroes Who Changed the Game
---
The Fresh ToastGoing Postal: USPS Provides Guidance On Mailing Hemp-CBD
---
Oklahoma
NewsOK.comOklahoma House, Senate advance industrial hemp measuresKenny M. Naylor, the agency's food safety and consumer protection services director, said Monday his office estimates about three times as many acres of industrial hemp (about 1,300 acres) will be planted this year compared to 2018 in Oklahoma under the state's previously authorized pilot program.
Hemp Parks are coming our way
---
witf.orgCanadian cannabis giant buys Pennsylvania-based hemp company | News
---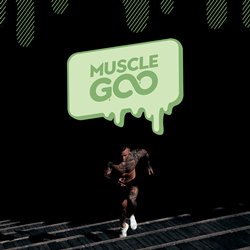 PR WebMuscle Goo Launches Clean Natural Alternative Pain and Muscle Relief Gel
---
Ministry of HempThe High Cost Of CBD: Why Is CBD Expensive?
---
Market ExclusiveNextleaf Becomes First Public Firm to Get Patent for Cannabinoid Extraction
---
Associated PressApotheca Biosciences (PCFP) Begins Shipping ProMED CBD, Our Newest Flag-Ship Pharma Grade CBD Product Line by ProMED Biosciences – Company Begins with 11 Product SKUs increasing to 30 Product SKUs by Second Quarter ProMED will be distributed nationally in wellbeing centers, dispensaries, spas, health food stores, vitamin shops, health care providers, online and through distributors.
---
Top Shelf Supplements is an elite brand built for health-conscious individuals living life to the fullest. Our products are specially formulated with high-quality ingredients to create premium supplements with great taste and great results.
CEO Dane Reali had been experimenting with recovery products for years, attempting to combat soreness due to intense workouts, when one day he stumbled upon hemp. He began consuming hemp products daily post-workout, and the findings were unbelievable. Soreness decreased, anxiety decreased, and there was even a reduction in chronic pains from old sports injuries. He had finally found the key ingredient to a healthy mind and body.
---
Kindly Scott Salisbury 🌿🌱 Shopping for CBD www.BuyCBD.co
Scott.Salisbury@CBDStore.co 253 221 9051
Founder (🎪The CBD Store and 🎪Hemp Extracts)
Founder of LinkedIn Group CBD Health and Wellness
📰CBD Daily News
🙌The United States Government holds the Patent
👩‍⚕️Cannabidiol is the epitome of Polypharmacy

Please follow and like us: