Cannabidiol News
Cannabidiol News March 28 2019
Fortune
What is Medical Marijuana? Walgreens blog
By Dahlia Sultan, PharmD
Resident Pharmacist, Walgreens and the University of Illinois at Chicago
---
oregon
Australia's Croplogic
CropLogic Ltd (ASX:CLI) will utilize its CropLogic realTime technology to optimize yields from its 150-acre trial hemp farm in Oregon
The first shipment of high-quality hemp seeds has been received and delivered to the nursery for germination
CropLogic realTime consists of hardware and software that tracks key crop metrics, such as soil moisture and irrigation, and converts observations into data 24/7. "The price for hemp biomass varies between grade and variety, but prices of US$35 to US$45 per pound were reported in CropLogic's recent investigations into the industry."
If you have or are applying for a
 IHRP
 Hemp grow license
 for 2019. it is time to seriously figure out what is being planted such as seeds or plugs(starts) and where are you getting them from. There are very few varieties available for CBD that would be considered stable. These are hard to get and even then there are no guarantees. 
This year we will still be under the IHRP program for 
testing of THC and it 
will be the total THC not just the delta 9 test result
 as it stands right now. 
All CBD seeds at this stage of the game, can become unstable and end up testing over the 0.3% THC limit, may not have high CBD or even grow to harvest if at all.
The annual application fee is $450 for either a grower or processor/marketer license, and $800 for a combination grower and processor/marketer license. In addition, a $300 license fee is due annually, which includes one growing area. Each additional growing area requires a $200 inspection fee. 
https://agr.wa.gov/FP/Forms/CI/4729-iHempApplication.pdf
ZT-3 Kush Hemp
Feminized
Cross: Pre 98 Bubba Kush x Elite Hemp
WA Outdoor Harvest Date: End October
Outdoor yield: 2 lbs / plant
THC: 0.2%
CBD: 15.32 to 20.81%
$2.75 plugs/starts,128 starts per tray @ $352
1,740 per acre typical density
14 trays per acre
Minimum order: 14 trays / 1,792 plugs/starts
Highest Quality Oil and Pre Rolls
COA AvailableLimited Availability
Exclusive WA Supplier
---
Oregon
Capital Press
The program manager said in order to grow a crop that is tested under the 0.3% THC, it is important to be attentive to the genetics of the seed being planted and to the care of the plants. He added that of the 11,754 acres of industrial hemp registered in 2018, only five fields tested over the 0.3% level and so were not harvested.
---
West Virginia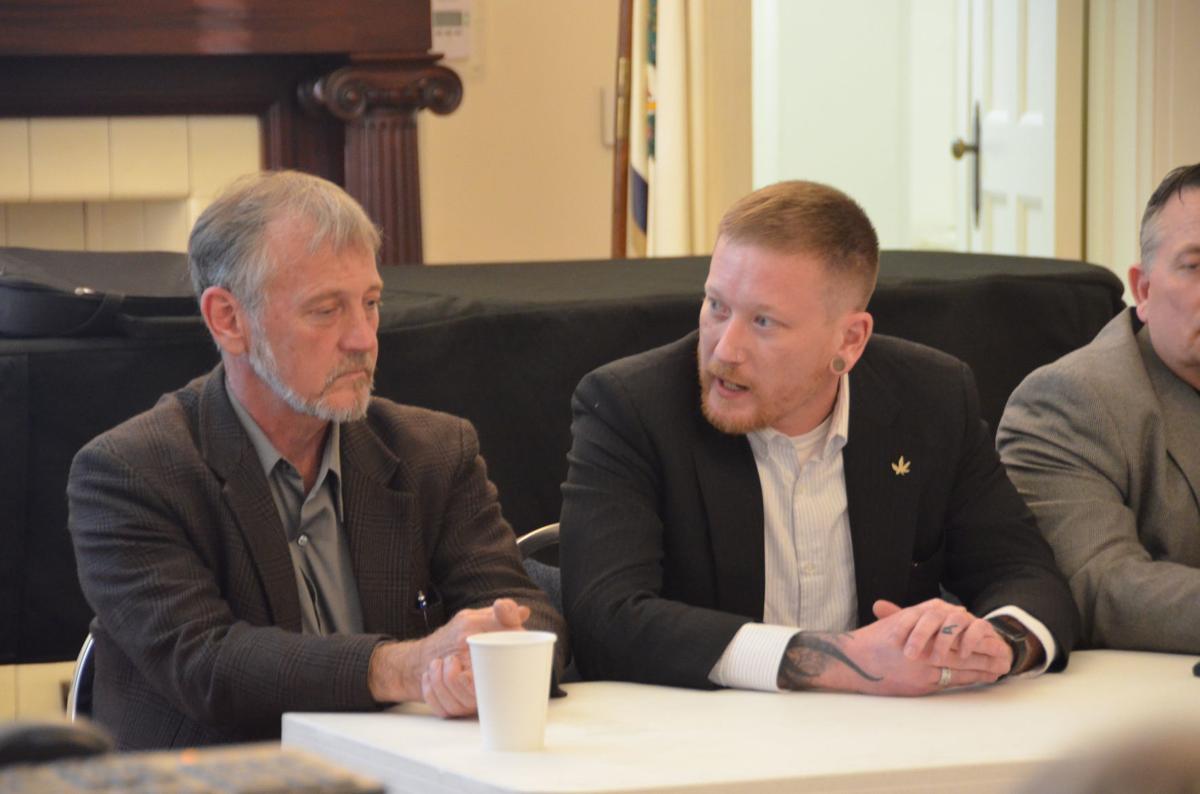 "There's a lot of excitement in the hemp industry and a lot of investment being made in West Virginia to hopefully see it grow and flourish in years to come," Hatton said. "We have about 200 applications this year to grow hemp, and I would imagine probably 150 of those will be permitted."
---
Main 
Press Herald
The Maine hemp industry caught a break Wednesday when Gov. Janet Mills signed a law allowing a popular hemp byproduct, cannabidiol, to be added to food products, treating the wildly popular cannabis extract as a food rather than a medicine. Mills signed the bill into law Wednesday morning after the House approved it last week 116-1, and the Senate passed it 32-1 on Tuesday. As an emergency measure, the change in Maine's definition of hemp and state allowance of CBD food sales goes into effect immediately.
---
---
At least three truckers and two security guards transporting state-certified hemp have been arrested and charged with felony drug trafficking. Thousands of pounds worth more than $2 million combined after processing remain in warehouses in Oklahoma and Idaho as evidence while the cases play out. 
"The whole industry has been turned upside down. Everyone is terrified. No one wants to transport anything," Ross said.
---
Analyst Vivien Azer started covering the cannabis business for Cowen & Co. in 2016, two years before Canada legalized adult recreational use and the country's pot producers listed stocks on the New York and Nasdaq exchanges. Even today, few Wall Street firms have followed Cowen into the weed field.
At Cowen, our Washington, D.C., analyst Jaret Seiberg believes there is a good probability that the Safe Banking Act passes in 2019.
Constellation Brands
 [STZ] has a 38% share and an option to take majority control of Canopy Growth. That would give them ample exposure to the international opportunity.
The same would hold true for 
Altria Group
 [MO]. They currently have a 45% stake in 
Cronos Group
 [CRON], with the option to take it to 55%. Cronos is a Canadian licensed producer that is very focused on the international opportunity in cannabis.
One thing that I would note about Tilray is the unique approach that it has taken in establishing relations with traditional Fortune 500 companies. They've established a joint venture with 
Anheuser-Busch InBev
 [BUD] on the formulation of a nonalcoholic cannabis beverage for the Canadian market. 
Kindly
Scott Salisbury
 Founder of LinkedIn Group CBD Health and Wellness
Please follow and like us: