Cannabidiol News
Cannabidiol News March 17 2019
From across the pond UK 
Customers who attend the "cannabliss" sessions are given a patch infused with cannabidiol, known as CBD, before getting started on their stretches and poses.
Read more at: https://inews.co.uk/news/uk/gymbox-cannabis-yoga-cbd-oil-cannabidiol-exercise-lifestyle-wellbeing/
---
2018 
Aida, a popular chain of espresso bars and pastry shops based in Vienna, announced on its social media accounts last week that it would 

give away remaining CBD products in

 its shops – rather than destroy them – and halt future sales to comply with the government position.
---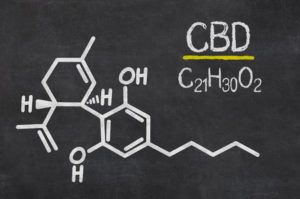 food and cosmetics
 because the products fall under the European Union's definition of
"novel food."
According to the Ministry, "food and cosmetic products may only be placed on the market if they comply with food law", and compliance with these provisions should be guaranteed under official control.
CBD sold as essential oils 
is not affected
 by the ban, nor is the sale of
hemp flowers
, provided that the amount of THC doesn't exceed 0.3% after decarboxylation and certain labeling requirements are adopted.
---
www.greenglobehemp.com
(hemp flower)
Smoking for health
"Patients who buy CBD for a medical purpose to improve and supplement their treatment will now be forced to smoke it," says Christoph Richter. From then on, they fall under the Tobacco and Nonsmoker Protection Act (TNRSG), but not under the Tobacco Monopoly. Merchants can still sell the flowers, but from now on they have to put warnings on the packaging and report the ingredients to the Ministry of Health. In addition, the sale to persons under 18 years is no longer permitted.
---
The glass counters and their jars of products in the dispensary resemble an 18th-century pharmacy. Many strains for sale have evocative and magical names like Blue Dream, Bubba Kush and Chocolope. But what does it all mean? Are there really differences in the medical qualities of the various strains? Or, are the different strains with the fanciful names all just advertising gimmicks?
---
What is Novel Food?
What is Novel Food?
Novel Food is defined as food that had not been consumed to a significant degree by humans in the EU before 15 May 1997, when the first Regulation on novel food came into force.
'Novel Food' can be newly developed, innovative food, food produced using new technologies and production processes, as well as food which is or has been traditionally eaten outside of the EU.
Examples of Novel Food include new sources of vitamin K (menaquinone) or extracts from existing food (Antarctic Krill oil rich in phospholipids from Euphausia superba), agricultural products from third countries (chia seeds, noni fruit juice), or food derived from new production processes (UV-treated food (milk, bread, mushrooms and yeast).
The underlying principles underpinning Novel Food in the European Union are that Novel Foods must be:
Safe for consumers
Properly labeled, so as not to mislead consumers
If novel food is intended to replace another food, it must not differ in a way that the consumption of the Novel Food would be nutritionally disadvantageous for the consumer.
Pre-market authorization of Novel Foods on the basis of evaluation in line with the above principles is necessary.
---
Cannabis Industry Journal
Producing hemp distillate on the Italian island of Sicily also represents an interesting step for the entire cannabis industry as it develops in the country. There have been many efforts to legalize cannabis because this will then end the direct involvement of the Mafia. Perhaps the multi million investment from Canopy will be enough foreign capital to start to do the trick if not turn the tide.
CBD isolates are falling into a very strange gray territory at the present across the continent. Why? As a plant extract, extracted CBD from cannabis absolutely falls into territory ruled "novel food" in the EU. In effect, what this means is that anything with CBD distillates that do not come from hemp, now requires an expensive licensing process to prove they are not harmful. In places like the UK, Spain and Austria, this became so contentious that police raided Spanish stores over health food products. The UK is now requiring tighter licensing and labeling for these products. Last December, the Austrians banned the entire industry. Take that, 
Switzerland
!
---
Kentucky 
The Messenger
To receive their agreement, farmers attended a mandatory four-hour orientation at the Christian County Extension Service office. The state agriculture department has hosted six orientations to train the 1,047 license-holding hemp growers across the commonwealth. Last year, there were only 210 license-holding hemp growers in the state, according to the department.
---
Wisconsin
"This year we had almost
2,100
individuals and business who applied to grow or process industrial hemp," said Donna Gilson with the Department of Agriculture, Trade, and Consumer Protection. "Now, not all of them will probably wind up doing that, but it still is an indicator of a lot of interest."
Kansas
Lawrence Journal-World
Although Rick Gash said he's excited that Kansas farmers are interested in hemp production, he's worried a large amount of applications may slow down the state's licensing process, and planting season is fast approaching. The Gashes said they plan to begin planting around May 1 if they are awarded a license.
Kindly
 Founder of LinkedIn Group CBD Health and Wellness
Please follow and like us: