Cannabidiol News
Cannabidiol News March 1 2019
Thank you Leafly for letting the world know through your publication The CBD Store affords a great selection of
the top brands in the CBD space. Very kind of you. Best Regards, Scott Salisbury Founder "The CBD Store" 
Where to Begin? CBD Exclusive Websites CBD can get quite expensive over time, and who has all the time in the world to figure out which brand site to order directly? Sure, you'll come across lists like these

 that give you a breakdown of the best CBD oils—or others—for your ailment, but each of those sites

are

devoted to their brands exclusively. 

How can you compare? What if you want to try multiple brands at once? 

If you already have a favorite brand, but they don't offer vape oil or starter sets with vaporizers, large sites enable you to combine all your needs and experiment with new brands and CBD forms (edibles, wax, for example).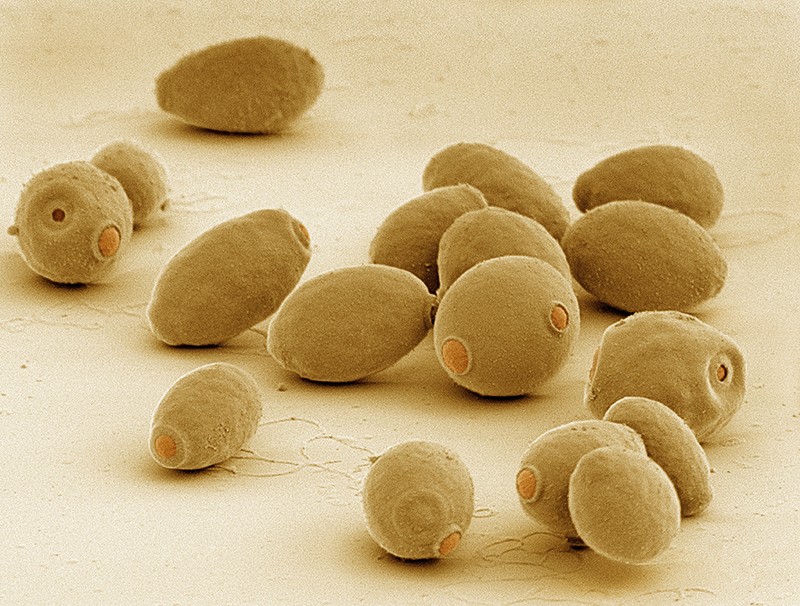 Nature.com
The feat
1
, described on 27 February in 
Nature
, turns a sugar in brewer's yeast (
Saccharomyces cerevisiae
) called galactose into tetrahydrocannabinol (THC), the main psychoactive compound in cannabis (
Cannabis sativa
). The altered yeast can also produce cannabidiol (CBD), another major cannabinoid that's attracted attention lately for its 
potential therapeutic benefits
, including its anti-anxiety and pain-relief effects.
---
☠💀💀💀
The FDA is warning of an increased risk of blood clots and 
☠💀💀💀
deaths in rheumatoid arthritis (RA) patients who take a higher-than-approved dose of Xeljanz (tofacitinib) 
The FDA will hold its first hearings in April on how to regulate cannabidiol (CBD)
, a non-psychoactive compound found in marijuana, in supplements, food and drinks. Last year, Congress passed legislation that legalized CBD derived from hemp. However, FDA regulations prohibit adding CBD to food and drinks. Testifying before a House committee on Feb. 27,
FDA Commissioner Scott Gottlieb said that the agency might regulate higher concentrations of CBD with stricter controls than at lower concentrations that could be considered food products and have a simpler review process.
---
U.S. News & World Report
Not only did folks over 75 who took medical marijuana report less pain, their use of pot-based capsules, tinctures and e-cigarettes allowed a third of these patients to reduce their use of opioid painkillers, researchers also found.
---
State of Washington
OLYMPIA — Washington lawmakers and the state Department of Agriculture are taking down barriers to grow hemp in time for spring planting, though how much farmers will pay in the future for the privilege has not yet been decided. The House Appropriations Committee unanimously endorsed a bill Tuesday that lifts a ban on moving harvested hemp across state lines. The bill also would allow hemp to be grown for CBD, an oil extract marketed for a wide range of ailments. Meanwhile, the agriculture department plans to abolish two rules by April 23. 
One rule prohibits hemp from being grown within 4 miles of marijuana. 

The other rule requires farmers to get permission from the federal Drug Enforcement Administration to import hemp seeds. The House bill agrees with those steps.

A one-year license to grow hemp now costs $300. So far, the state has six licensed hemp farmers eligible to plant this spring — which works out to more than $34,000 per grower to support the program, according to the department's analysis.
---
Grahmam Washington
---
Davis California
NASDAQ CM: RKDA
DAVIS, Calif. (February 28, 2019) –
 Arcadia Biosciences, Inc. (RKDA), an agricultural food ingredient company and proven leader in leveraging advanced, proprietary breeding techniques to improve the quality and nutritional content of wheat and soybeans, today announced the company will apply its expertise to a new crop: cannabis. With the establishment of 
Arcadia Specialty Genomics™
, the company is dedicating a first-of-its-kind strategic business unit to the optimization and standardization of cannabis plant content, quality, climate resiliency and yield. Arcadia Specialty Genomics intends to conduct its business only in federal and state markets in which its activities are legal.
---
Idaho 
👮‍♀️👮‍♀️👮‍♀️👮‍♀️👮‍♀️🚨🚨🚨🚨🚨
BOISE — The Idaho State Police has filed legal paperwork to take control of a truck used to transport more than 6,700 pounds of hemp from out of state through Idaho, and the agency likely intends to sell the vehicle and keep the money.   
Hemp laws
Alabama
👮‍♀️👮‍♀️👮‍♀️🚨🚨🚨🚨
MONTGOMERY, AL (WSFA) – The Alabama Department of Public Health has issued a warning about products labeled CBD, cannabidiol, which is derived from the marijuana plant. According to State Health Officer Dr. Scott Harris, products with the CBD label are untested, unregulated and potentially dangerous. Though CBD does not produce a "high," as it is not psychoactive, Harris said the products might contain any number of substances, and there is no assurance they are safe to consume. "Instead of helping relieve symptoms, using CBD products can have side effects that include harmful interactions with other medications," he said. Harris said if you suspect a tainted CBD product has caused you to be ill, contact a poison control center and seek medical attention. The number for the Regional Poison Control Center at Children's of Alabama is 1-800-222-1222. In one study of adverse reactions, the most frequent symptoms experienced were altered mental status, nausea or vomiting, and seizures or shaking. In Alabama, medical marijuana use is prohibited, with the exception of products prescribed for those enrolled in a UAB Department of Neurology study or those being treated for a chronic or debilitating disease or medical condition including one that produces seizures.
---
March 1, 2019
Empower Clinics rises as it announces plans for hemp-based cannabidiol extraction facility in Oregon
5,000 square feet. Allocate 1,000 square feet to manufacture. They will be looking for private label opportunities plus have their own brand named Sollievo CBD. The new extraction lab will be located in Sandy Oregon. Hemp plants will be extracted into Isolate and distillate is being extracted.
October 2018… 
Integrated Cannabis Company, Inc was founded back in 2011 and is headquartered in British Columbia, Canada. Over the years, they have built a robust team of dedicated scientists who have devoted their time to researching on and developing novel drugs meant to alleviate different problems: sleep deprivation, libido and pain. Currently, their team is made up of dedicated scientists and product engineers who work on utilizing advanced formulations and systems to ensure delivery of the drugs as well as ensure the health of the firm's clients. The Makers of X-Sprays. 
EMPOWER CLINICS LYNNWOOD
20610 44th Ave W
LYNNWOOD, WA 98036
EMPOWER CLINICS TACOMA
8810 S Hosmer St
TACOMA, WA 98444
EMPOWER CLINICS SPOKANE
225 E 3rd Ave
SPOKANE, WA 99202
---
Autoimmune hepatitis
Bnei Brak, Israel, Feb. 28, 2019 – PRESS RELEASE – Stero Biotechs has received Ethics Committee approval by Israel's Ministry of Health and will soon enroll the first patients in a ground-breaking study to use CBD to reduce steroids in patients with liver disease.
---
Distillate
White River Hemp Farm in Colorado. Date 02/13/19. What this means to you the buyer there is no brokerage fee. Call the owner of the farm direct. $5,500.00 and $5,000. Please know this, After this post, I will be moving this info into the remainder of my network. Scott Salisbury. White River Hemp is Happy to be producing hemp products. "We strive to use probiotic methods to produce hemp products for our community. Our farm grows 80 acres of hemp, sells clones, connects farms with contractors and buyers, sells hemp extracts, and consults all things hemp.
Jeremiah writes… With a retired extension office agent from our county with 32 years experience and a young couple with cannabis experience and the drive to plant the first 10,000 plants by hand, you can feel comfortable in moving forward in doing business with our team.
Jeremiah continues… White River Farm… has 5kg of Distillate from our farm "on the ground" as of Feb 13, 2019, more available if needed.
This batch is 3 kilos of the 99.8% total cannabinoids and 2 kilos of the 96.9% total cannabinoids. Higher in CBG and CBC. Call me direct… 970-779-1561 $5,500 for singles or take the lot for $5,000.00 each. #nobrokerinvolved#callownerdirect #scottsalisburynetwork
Google Slide Product pictures and COA
---
It's about time for March Madness !! Prebook your clones and put your order in !
$5 per rooted hemp baby Large quantity discounts on clone purchases !!
$50 for Cherry Wine in 6" pots, over 100 available for purchase now !!
Please follow and like us: