Cannabidiol News
Cannabidiol News Feb 23 2019
Marysville WA 
The Days sell many products and are looking for more. Some items they have on hand include: oils, creams, lotions, balms, cleansers, shampoos, conditioners, coffee, tea and even dog treats and honey. Their No. 1 seller is a hemp intensive pain-relief rub with emu oil. Their edible candies are an inexpensive way to give CBD a try at $5 a bag. There are gummy worms, cherry bombs, watermelon slices, along with belts and rings that come in a variety of flavors.
---
Texas
The NBA's winningest coach, Don Nelson, was sporting a fresh look during a press conference alongside former Golden State Warriors players Jason Richardson and Stephen Jackson. 
"Oh, it's great. Great stuff. It's called Nellie Kush. It's O.G. and Hindu Kush. Hindu Kush is really good. It comes from India and the guy that brought it over mixed the two of them, so we've got Nellie Kush now," he said.
---
UK
Ministry of Hemp
https://www.thecannakitchen.co.uk/
---
🚨🚨🚨🚨🚨🚨🚨👮‍♀️👮‍♀️
BOISE — The Idaho State Police has filed legal paperwork to take control of a truck used to transport more than 6,700 pounds of hemp from out of state through Idaho, and the agency likely intends to sell the vehicle and keep the money. 

It's a process known as civil asset forfeiture, and it's a common way for governments to raise money across the country. Through that process, police can seize vehicles, buildings and other private property used to commit crimes and sell

it

for profit.
WINNIPEG
, 
Feb. 22, 2019
 /CNW/ – Botanist Organic Growers Corp. announced today its purchase of Pineland Forest Nursery from the Province of 
Manitoba
, which the company will convert this spring to become the largest indoor organic hemp cannabidiol (CBD) producer in the world. 
The property covers more than 300 acres in the RM of Reynolds, 
Manitoba
 and includes more than 300,000 square feet of greenhouse and research facilities, some of which Botanist Organic Growers will begin using immediately with the first crop in production in the months ahead. Botanist Organic Growers expects to hire up to 200 people over the next three years, while investing tens of millions in developing the enterprise into a complete seed-to-sale company. The company will operate cultivation, extraction and research facilities and will also employ personnel in marketing, sales, and management roles.
---
R & D Magazine
The Precision® KPD Series is a scalable solution for industrial and agri-processing demands ranging from 2,200 lbs (1,000 kilograms) of cannabis or hemp input material per day to more than 100,000+ lbs per day.
---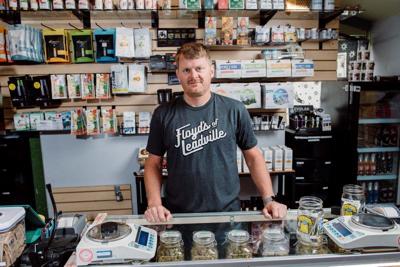 Lancaster Farming
South Carolina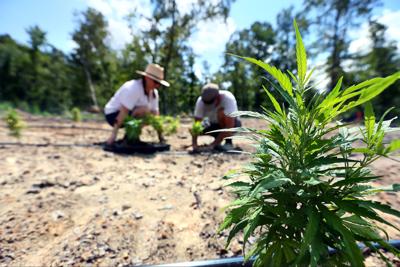 The S.C. House passed a bill Thursday removing the cap on how many farmers can grow hemp in the Palmetto State, opening the door to the possibility of hundreds of growers harvesting the crop.
Kindly
 Founder of LinkedIn Group CBD Health and Wellness
Please follow and like us: