Cannabidiol News
Cannabidiol News Feb 16 2019
Oregon
Nashville, TN
WKRN News 2
---
🚨🚨🚨🚨🚨🚨Texas
---
'After 61 years, I've finally become an overnight success' – although Celtic Wind Crops CEO Joe Gavin jokes about the speed at which the hemp oil business he set up six years ago has grown, there is plenty of truth in his statement.
---
🚨🚨🚨🚨🚨🚨👮‍♀️👮‍♀️👮‍♀️👮‍♀️
California 

California Governor Gavin Newsom announced that he'll be dispatching the National Guard to target and eliminate illegal marijuana grows in the state. Newsom cited the dangers of illegal grows including cartels, destruction of forest land, and increased fire hazards. 360 are on their way.
---
🚨🚨🚨🚨🚨🚨

Racer X Online
The American Motorcyclist Association today issued a statement regarding CBD product sponsorships in Monster Energy AMA Supercross. Going forward, all CBD sponsorships will not be allowed in the pits, nor will any rider be allowed to race "with logos or other promotional displays on their person, their uniform, their gear, or on their bike."
North Carolina 
The Robesonian
As of the beginning of February, North Carolina had 502 licensed growers producing hemp on 2,876,914 square feet of greenhouse space and almost 6,382 acres around the state. There are currently 337 registered processors in North Carolina as well. With the decline in traditional commodity prices, these numbers reflect the fact that many farmers are looking for the next big cash crop to include in their operations.
---
CBS New York
Hemp is a strain of cannabis, just like marijuana, however, hemp provides no high due to its very low level of THC. VandeVrede created the company Hillview Med to market hemp-based products which are currently legal to sell.
---
What's the difference between hemp and marijuana?
Hemp and marijuana are, taxonomically speaking, the same plant; they are different names for the same genus (Cannabis) and species. "Hemp and marijuana even look and smell the same," says Tom Melton, deputy director of NC State Extension. "The difference is that hemp plants contain no more than 0.3 percent (by dry weight) of THC (tetrahydrocannabinol), the psychoactive substance found in marijuana. By comparison, marijuana typically contains 5 to 20 percent THC. You can't get high on hemp." In other words, Cannabis plants with 0.3 percent or less of THC are hemp. Cannabis plants with more than 0.3 percent THC are marijuana.
---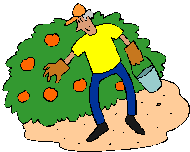 County Extension offices Nationwide. 
Hemp Farming State of WA. Did you know WSU is a part of your journey? The 2014 farm bill signed into law by President Obama allowed one to grow hemp, if the state one lived in allowed this to happen. Another part of what you needed to do was have a reason to grow hemp AKA "pilot program". In moving a pilot program into practice your starting point is the extension program through WSU. This service "extension" is nationwide via funds from The Federal Government. The 2018 farm bill "if the state allows it" afford you to not need a pilot program and yes… you still can avail yourself of the extension office. Go Cougs! Little known facts that have presented themselves to me for being in the CBD Business. You need seeds? I could write about that too, however… blah!
Please follow and like us: