Cannabidiol News
Cannabidiol News Feb 13 2019
    The CBD Store, online selling CBD since Dec 20, 2013. 
LinkedIn Group CBD Health and Wellness 1,400 + members 
---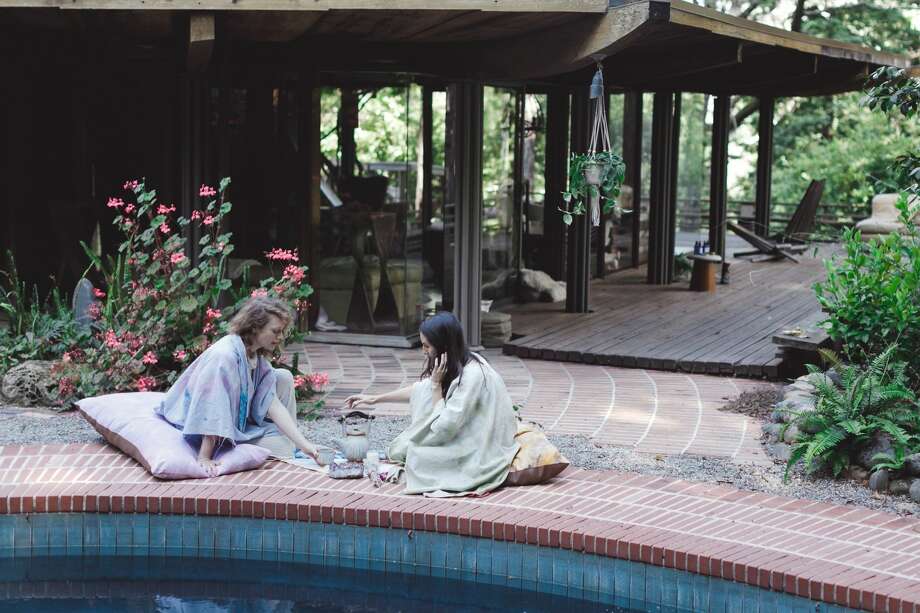 Danbury News Times
---
GlobeNewswire
Biome Grow announces Memorandum of Understanding to purchase up to 20000 kg per year of hemp-grown CBD extract from industrial hemp grower CBD Acres
CBD Acres is founded by Canadian hemp farming pioneer, Mark Gobuty, who is also the founder of the Peace Naturals Project, Canada's first 
Marijuana for Medical Purposes Regulations 
licensed cannabis grower.  CBD Acres is currently working with 4,500 acres of hemp farmland in Canada, including 1,000 acres of organic grow, which it expects to produce volumes that are equivalent to a 180 million square foot indoor cannabis production facility under the Canadian 
Cannabis Act
.
CBD Acres is a vertically-integrated health and wellness company. From seed-to-sale, we develop innovative products leveraging the next generation of Cannabinoid delivery systems from our proprietary strains of industrial hemp.
---
Canna Candys' new licensed manufacturing facility in California will be operational in Q1 2019 producing hard candies and soft gummies.
In addition to Canna Candys, Weekend Unlimited will be a 5-percent equity partner of High Desert Group, Inc. (HDG), the largest THC oil extractor in Adelanto California.
Weekend Unlimited's edible THC and CBD production will come from California's HDG facility
The company will be focused on its channel build with a national distribution rollout focus for CBD edibles line throughout the USA, and THC edibles line in California, Washington and Nevada.
2019 same channel revenue forecast of approximately USD$ 2 million.*
31 flavors, single wrap candy and single wrap lollipop.
New facility will accelerate production of new gummies, beverage and other edibles.
Distribution in 380 retail stores Southern California to be expanded in Q1.
CBD only distribution deals being negotiated in New York, Florida, New Jersey, North Carolina, Texas and California


---
Seeking Alpha
United Cannabis (OTCQB:CNAB) has established a joint venture (JV), Magnolia Botanicals LLC, with South Carolina-based Blue Water Green Bridge, LLC to establish an industrial hemp processing plant in the state. 3 companies one brand. 
---
news9.com KWTV
Hempyre Genetics's Project Hemp for Victory team is working with Native Health Matters to identify the best strains to rejuvenate our earth, something that is desperately needed after decades of wear and tear by other crops.
---
Akron Beacon Journal
Miller said the state legislature needs to differentiate between marijuana-derived CBD — which contains THC — and hemp-derived CBD, which does not. Scott's take. Don't forget about CBD from Sugar Cane and hops too. CBD From Hops  https://buycbd.co/product/1000mg-humulus-oil-rsho-k/
---
Feb 13, 2019 
---
Paid Advertisement White River Hemp Farm in Colorado. Date 02/13/19. What this means to you the buyer there is no brokerage fee. Call the owner of the farm direct. $5,500.00 and $5,000. Please know this, After this post, I will be moving this info into the remainder of my network. Scott Salisbury. White River Hemp is Happy to be producing hemp products. "We strive to use probiotic methods to produce hemp products for our community. Our farm grows 80 acres of hemp, sells clones, connects farms with contractors and buyers, sells hemp extracts, and consults all things hemp.
Jeremiah writes… 
With a retired extension office agent from our county with 32 years experience and a young couple with cannabis experience and the drive to plant the first 10,000 plants by hand, you can feel comfortable in moving forward in doing business with our team.
Jeremiah continues…
White River Farm… has 5kg of Distillate from our farm "on the ground" as of Feb 13, 2019, more available if needed.
This batch is 3 kilos of the 99.8% total cannabinoids and 2 kilos of the 96.9% total cannabinoids. Higher in CBG and CBC. Call me direct… 970-779-1561 $5,500 for singles or take the lot for $5,000.00 each. #nobrokerinvolved#callownerdirect #scottsalisburynetwork
---
CBD + CBD-V + CBG + THC-V + Terpenes, Monoterpenes, Sesquiterpenes + Tuermeic… oh my!

About your terpene profile Terpenes are aromatic molecules found in plant resins. They are not only responsible for the many unique smells of Cannabis, but they accentuate the holistic effect of cannabinoids as well. Terpene profiles can be utilized to quantify strong flavor, identify different strains and achieve therapeutic benefits. Green Leaf Lab's terpene analysis quantifies the 36 most common terpenes found in Cannabis sativa.
🌿Monoterpenes: 
All of the monoterpenes are very similar in chemical structure, containing 10 carbons and 6 hydrogens.
Although
they are similar, the varying arrangements produce distinct aromas. Changes such as oxidation and
rearrangement
produce monoterpenoids which will have a different chemical formula. Monoterpenes are more volatile than sesquiterpenes; the aromas tend to be stronger and they are more prone to being lost by heating and oxidation. Myrcene and Limonene are examples of an acyclic and cyclic monoterpene, respectively. They both share a basic structure containing a backbone of 10 carbon atoms,
however
, arranged uniquely. 
🌿Sesquiterpenes: 
The sesquiterpenes are a more complex class of terpenes. They are also generally
aromatic
but are also heavier and less volatile. Thus, they often remain after some of the more volatile monoterpenes have broken down under heat or oxidation. 
---
---
Please follow and like us: