Cannabidiol News
📰🌱 Cannabidiol News Jan 12 2019
Halle Berry Uses CBD For Period Cramps
---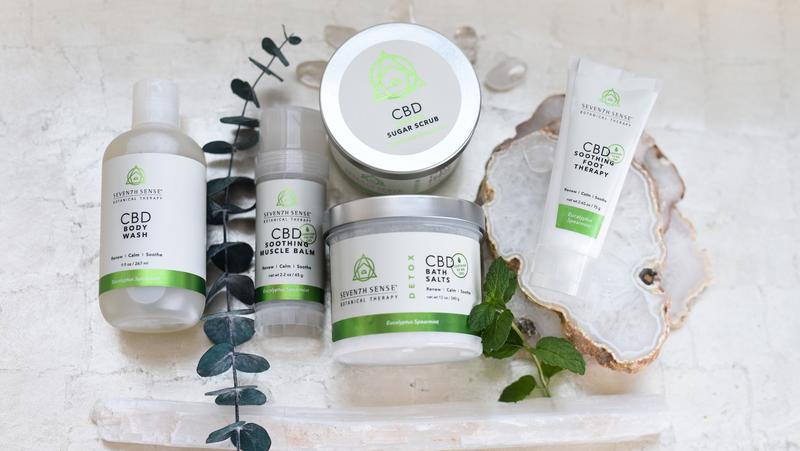 Green Growth Brands
Seventh Sense CBD skin-care products started test sales at DSW stores in a handful of states in October and will have a wider rollout to 96 stores in February.
---
Hawaii
Hemp harvest holdup HILO — Some Hawaii farmers permitted to grow hemp
as part of a state research program will harvest their crops soon, but othe…
The Hawaii Department of Agriculture issued 10 licenses to farmers throughout the state, permitting them to grow hemp. While only four of the licensees have planted their seeds to date, two of them — neither on the Big Island — are planning to harvest within the next few months.
---
Queen City Hemp, the Cincinnati-based company responsible for creating the first CBD seltzer brand in the U.S., today announced expanded product availability from 21 to all 50 states.
---
"A good 50 percent of my business has been CBD sales right from the start," said Lauren Andrews, RN, clinical aromatherapist and owner of AroMed aroma therapy and CBD shop in Montpelier and Berlin. "Consumers will be able to buy with a lot more confidence." 
---
Helena Independent Record
---
No Harm in Growing Hemp on Your Farm:
Inside the 2018 Farm Bill Last month, Congress approved the final 2018 version of Section 7607 of the Agricultural Act of 2014 (the "Farm Bill"), which …
The only plant material exempted from the definition of marijuana is mature stalks, seeds incapable of germination, fiber produced from mature stalks or seeds, compound, manufacture, salt, derivative, mixture or preparation of the mature stalks (except the resin extracted therefrom), and oil or cake made from seeds.
The new Farm Bill defines "hemp" as "the plant Cannabis sativa L. and any part of that plant, including the seeds thereof and all derivatives, extracts, cannabinoids, isomers, acids, salts, and salts of isomers, whether growing or not, with a delta-9 tetrahydrocannabinol concentration of not more than 0.3 percent on a dry weight basis."
---
 🔥🚒👩‍🚒
Fire destroys hemp, kayaks and everything else in Bunn warehouse Bunn, N.C.
 — A fire that destroyed a massive warehouse in Franklin County on Friday is expected to continue burning for a cou…
---
But in the early 1900s, around the same time the temperance movement was crusading against alcohol consumption, many Americans adopted the xenophobic assumption that Mexican immigrants were committing cannabis-fueled crimes. This led western states with sizeable Mexican populations to criminalize the plant, and 29 states eventually banned it. The racist fears spread all the way to Capitol Hill. In 1937, Congress
passed
a bill that
taxed
cannabis importers the equivalent of about $400 per year in 2018 dollars, and slapped rulebreakers with up to five years in prison and fines that, today, would equate to $35,000.
David G Ostrow, MD, PhD, LFAPA 1st degree connection1st
Medical Research & Methodology Consultant for Understanding Behaviors of Public Health Significance
I agree with those who feel that the battle over Fed acknowledgement that Cannabis should not remain in Schedule I is not yet won for the following reasons: 1) The FDA made GW remove all traces of THC from the version of epidiolex that was tested in the US, ostensibly over concern RE the safety of exposing children to THC, but in fact to ensure that if the trials were successful, they could place Epidiolex into a schedule that Drs could prescribe. 2) The lack of any THC in the US version of Epidiolex is less effective and much more toxic than the original formulation that contained a 20:1 ratio of CBD:THC, more proof of the Entourage Theory and clear evidence that prohibition of cannabis is killing people, in this case infants with intractable epilepsy disorders; the FDA/DEA were very clear that their scheduling THC-free Epidiolex in Schedule 5 DID NOT MEAN THAT THEY WERE GIVING A GREEN LIGHT TO ANY OTHER CBD-only product.
Please follow and like us: